Published by Krystal Morrison
Posted on March 15, 2017
If the kitchen is the heart of the home, then the bathroom must be the brain (or lungs?). It is by far one of the most used spaces of the home, not just for cleaning but for relaxation purposes. A lot of time is spent each & every day by each & every family member.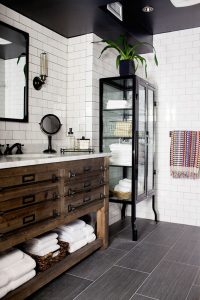 In 2017, bathroom design is simplifying. There is a definite move towards clean & functional spaces over the overdone luxe "showroom" bathrooms that we've seen more recently. Bathrooms are stemming back to natural warm greys and using multi-textures to create interest.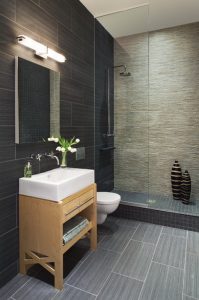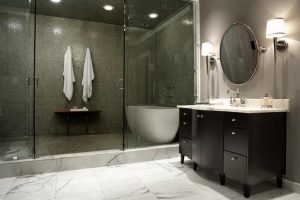 Word of the day – Eclectic! Whether you are combining high gloss finishes with honed/matte ones this year we are seeing a more textural & eclectic feel in bathrooms. We are seeing people experiment combinations of tile sizes and trialling tile patterns as well. Think raw materials & textures.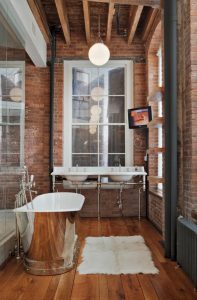 The industrial aesthetic looks to be sticking around. Think various metals – brass, copper, stainless steel and timber accents. Black tapware is here to stay, with the introduction of Brass as the upcoming trend in tapware & accessories. There is almost a masculine feel that's being created and it's a fresh change on the "pretty" bathrooms we've been seeing over the last decade. Throw in blush towels to soften the industrial look.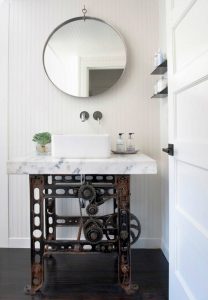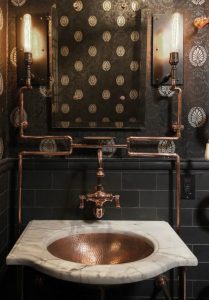 Lighting. Lighting. Lighting. It continues to become one of the most important interior design choices to make. Selections are based on a nice balance between function & feature. Lighting is set to become the biggest feature in the bathroom this year, in every interior & exterior space. Think of decorative pendants, dimmable downlights and tailored mirror lighting each operated independently to give you the greatest choice of "moods" for your spaces.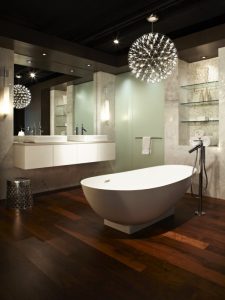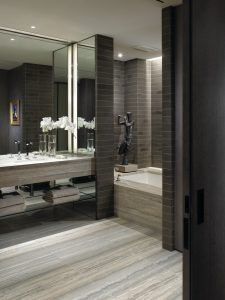 Why not introduce the idea of a home spa? A space to truly immerse yourself at the beginning & end of each day. Seated wash spaces are on the rise, as well as full body showers and full ceiling rain shower heads. Think relaxation, not just utility.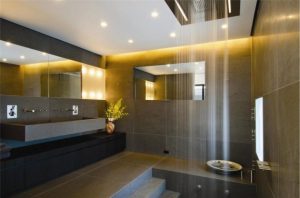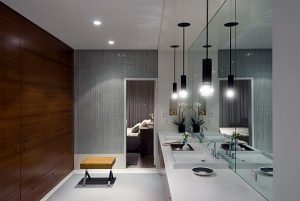 Natural & earthy tones and finishes are prominent in 2017. Marble/stone and their faux equivalents are going to remain popular choice, with timber shelves & niches on the rise.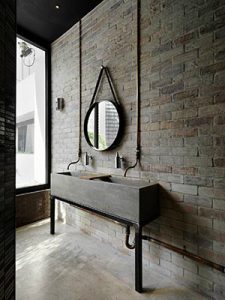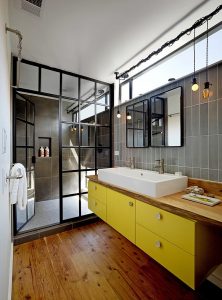 With the constant advancements in technology it's no wonder more & more technology is being introduced into the bathroom. If we have the capability, then why not use it? Floor heating, heated towel rails, anti-fog mirrors and steam showers are all things to keep an eye on in 2017.
La Casa Interior Design
ph: 0405 708 837
Instagram – @lacasainteriors
Facebook – @LaCasaInteriorDesign
Photo References – Decoholic Interior Design, Homedit Interior Design + Architecture, MintLighting